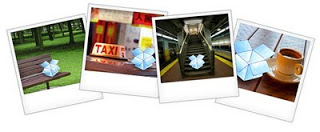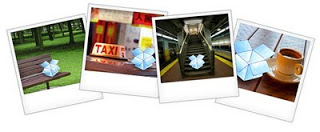 Dropbox lets us to sync files across our computers and mobile devices. So that we could access our important files from anywhere around the world.

DropBox allows us to backup all kind of Digital Files including Videos, Images, Documents, Raw files, etc..
All You Have To Do Is:
Go to Dropbox.com and sign up for a free account (2Gb Free)
Download Dropbox Application For Your OS (Dropbox Works With Windows, Mac, & Linux Platforms)
Install The Software On Your Desktops, Laptops, And Mobile Devices.
Start Synchronizing Your Files For Free.>
After installing dropbox, A new folder named 'Dropbox' will be created in 'My Documents'. You can store all files that you want to sync across your device in that folder.You can also create a Public Folder for sharing files with public.