Generate Keyword For Your Website Or Blogs Using Google Adwords.
You Can Use These Generated Keywods For Submitting Into Major Search Engines And Traffic Generating Sites.
You Have To Do Is, Visit Adwords Keyword Tool Home Page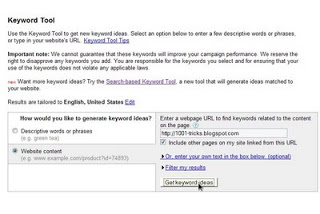 * Select Website Content And Give Your Website Address , Then Tick On Include other pages on my site linked from this URL & Click Get Keyword Ideas
* The Site Will Mention Many Keyword Ideas , Select All That Depends To Your Site.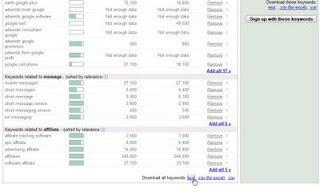 * Then Move On To Download these keywords: And Click text , You Will Get A Text File With All Your Keywords Included.