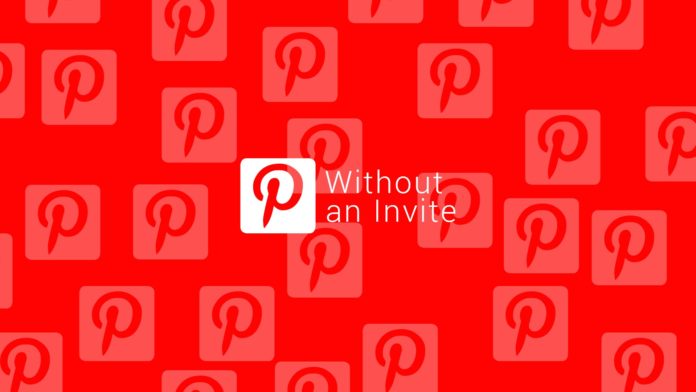 Pinterest is a virtual pin board which will let you to bookmark whatever you finds interesting on the web. With Pinterest you can pin interesting images on the we with the help of a simple Pin it bookmarklet provided by Pinterest. Pinterest currently works with an invite only beta registration. But you can actually sign up to Pinterest without an invite, You just need a facebook account.

How To Create An Account On Pinterest Without An Invite?

Pinterest has managed to drive 11.7 million traffic for the past 1 month, That's a record as no other website has crossed this milestone at this short time.
So, Lets create a pinterest account without an invite code.

Watch this video for tutorial.
Login to your facebook account.
Go to Pinterest.com and click 'login'.
From the next page, Click 'Login with facebook'.
You will get redirected to Pinterest app on facebook, You just have to click on 'Go To App'.
After clicking on 'Go To App', You will get redirected to Account creation page.
You just fill your details and click 'Create Account'.
Start Pinning..
This trick is working since last week. Hope that it will continue to work flawlessly for the coming days also.
Alternative Sign Up Methods
In case if this method is not working for you, Then please let me know via comment. If you need personal invite, You can drop your email as comment in this page, I'll send you manual invites.
Or you can get an invite by just mailing the Pinterest support team to the email address (
help@Pinterest.com
). Or just send a tweet to Pinterest
@Pinterest
.