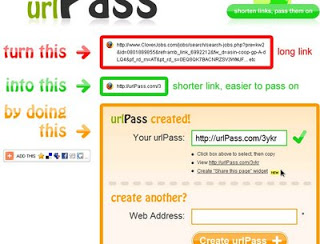 Updated: URLPass Service is no more active, Their website is Down.
URLPass can be used for shortening long link addresses into short ones.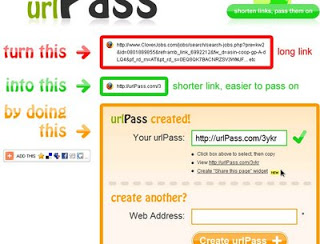 *Links Like Uploaded Files From Skydrive Will Be Too Long To Remember , So It Can Be Shortened Using This Method For Making It Easier To Remember.
I recommend you to use Bit.ly service of Goo.gl service for shortening your URLs and sharing it on social networks. The below mentioned articles may help in shortening and sharing your links a bit more easier.
Goo.gl Link Shortening Bookmarklet
Bit.ly Link Shortening Tricks.
Google Chrome Extension For Goo.gl