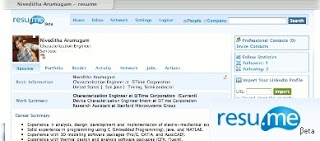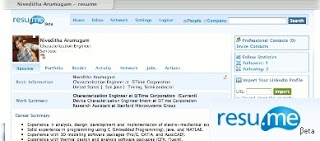 Resu.me is a new startup which will help you to create an online resume. Resu.me stays different from other online resume creating applications with its simple but powerful tools.

Why Resu.me?
Resu.me has some rich set of tools which will help you to give a professional touch to your online resume.
They will provide you a unique link for your resume (example: hafis.resu.me)
You can add custom HTML sections into your resume.
Resu.me supports rich media contents like Videos, Images, And they will get displayed on an interactive 3D wall.
And above all, You can submit your online resume to top companies with just a click.