One of the main problems with the Blogger platforms are comment system. They are not really a good one while comparing with other blogging platforms like wordpress and tumblr.
Here comes the use of third party commenting systems like Disqus, IntenseDebate, etc.. I personally like Disqus and have integrated it to my blog instead of the old default commenting system.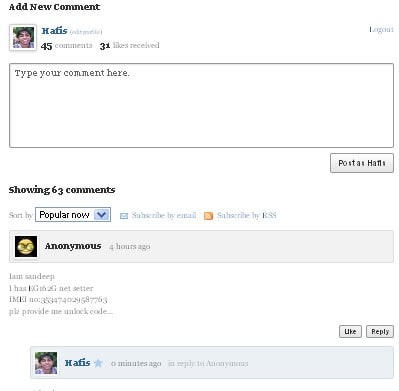 Now you can experience a better way of commenting on 1001-Tricks. You can comment with the following accounts and services.
Disqus Account. (Don't Have? Get One!).
Twitter Account.
Facebook Account
Yahoo! Account
Open ID
Or As A Guest With You Email ID And Name.
Share your opinions about Disqus.