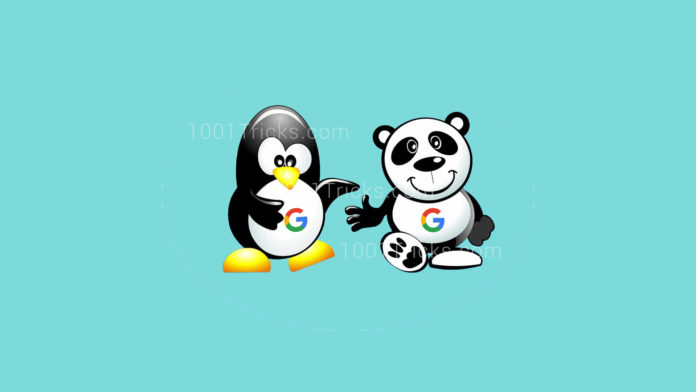 Here in this post, I'll explain various methods to avoid getting penalized and the most effective ways to recover a website or blog which got hit with Google penalty, manual action, Google Panda, Penguin or by any other updates.
Are you a victim of Google's panda update?
If you are a victim of Google's panda update, I will tell you the procedure to file a reconsideration request and some tips for bloggers who want to get safe from Panda.
I've learned some common reasons and simple mistakes which many of the bloggers still follow on their blogs. Those small mistakes will lead to a removal of your blog from Google's search index.
What Should We Care While Blogging?
 'People learns from mistakes..' it's very true for me, I've learned from my mistakes. Here are some important things to be taken care off while blogging.
Stop Writing Short Articles Just To Target Adsense Clicks
I'm a very lazy person, And I always hesitate to write long blog articles. And I believe that reading long articles makes readers bored. Everyone needs a quick answer in short paragraphs of instructions.
But Google thinks the opposite way. They think that long articles are good in quality. So, try to explain your articles in depth.
Avoid Buying Low-Quality Backlinks
Backlinks can really help your website in Google rankings if done in the right way. But you must be really careful in doing so. If good quality links can help you in rankings, bad quality links will do the opposite.
Stop Using Too Many Ads
Most bloggers including me, try to make money as quick as possible. So we try to include more ads for increasing our revenue. But Google treats this as a bad karma. So try to reduce ads on your blog. And don't use third class ads, it won't help make you richer. But it will affect your blog badly, it also makes readers irritated.
Use Nofollow For Untrusted and Affiliate External Links
Using nofollow tag tells Google bot, that the blog has no direct relationship with the link that has been mentioned.
example for a nofollow link:
<a href='http://google.com/news' rel='nofollow'>Google News</a>
Avoid Using Link Exchanges
Link exchanging between blogs are vastly seen in the blogosphere. I recommend you to avoid two-way link exchanges.
Two-way link exchanges will not increase your blog rankings.
Now I'll tell you on sending a reconsideration letter to Google
How To: Send A Reconsideration Request To Google
Sending a reconsideration letter to Google is a very simple process. Follow my steps.
Go to Google Reconsideration Request Page and select your blog.
Then select your blog from the drop down list and tick on the reconsideration statement. (Remember: * You must add your blog to Google Webmaster Tools if you haven't done this before.)
You have to fill some information about your blog's problem. You can get a ready made reconsideration letter from labnol. (Don't forget to change the links in the reconsideration template into your blog link.)
At last, Click Request Reconsideration.
Then wait for the reply from Google. It may take up to 2 weeks. They will also tell you the reason for the removal.
Good Luck!