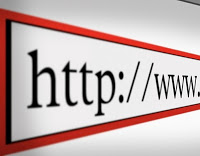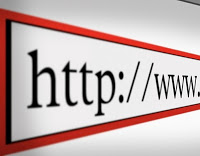 In This Post, I'm Going To Show You, How To Setup Google's Domain For Hosting On Your Free Co.Cc Domain. I've Already Done This On My SSLCRESULTS2010.Co.Cc Domain.

Step 1: You Must Create A Free Co.cc Domain From Here. If Already Have One, Then Skip To Step 2.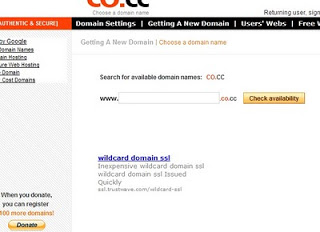 Step 2: Signin To Your Adsense Account, And Choose "Adsense Setup" -> Select Adsense For Domains
Step 3: On The Add Parked Domains Page, Provide Your Co.cc Domain Without http, Example: sslcresults2010.co.cc, Then Select Your Site Language And Click Add Domains.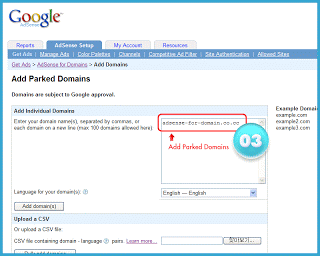 Step 4: On The Next Page, Google Will Show Your Unique Identifier Number And Some Other Details. Keep That Page Opened And Move To Step 5.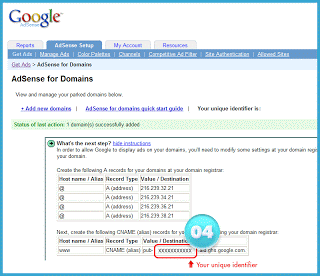 Step 5: Login To Co.cc, Then Choose Domain Settings –> Then Select Set up Of Your Domain Name.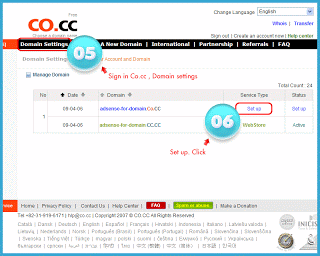 Step 6: On The Next Page, Click Set up.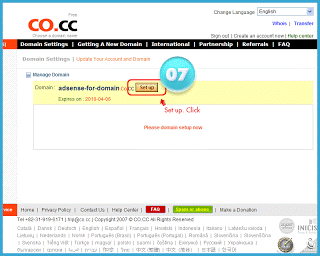 Step 7: From The Next page Select Zone Records And Add Some Values To The Records, As Shown In The Below Image.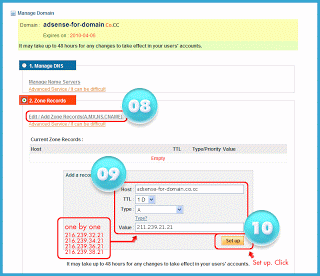 Step 8: After Adding 4 A Type Values, Add A CNAME Value, Here The Host Name Should Contain WWW Value, Example: www.sslcresults.co.cc, And The Value Is You Unique ID Number Which You Can Get From Step 4.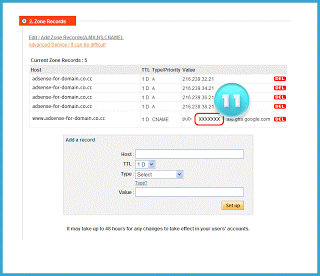 Thats All, You Have Successfully Setup Adsense For Domains On Your Co.cc Domain :). Allow 12 Hour For Your Domain Approval. If You Have Any Doubt, Don't Hesitate To Let Me Know Via Comments.