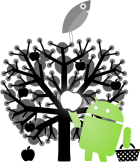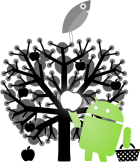 Now you can easily install Android 2.2.1 (Froyo) on your iPhone 2G/3G. You don't even need a PC to do it, Everything you need to do is on air, And right from your device.

You can do it on the following iPhone and iOS:
iPhone 2G running iOS 3.1.2 and 3.1.3.
iPhone 3G running iOS 3.1.2, 3.1.3, 4.0, 4.0.1, 4.0.2 and 4.1.
And all the smart work is done with the help of bootlace 2.1. This process makes a dual boot on your device, so you can choose your OS after each reboot.
* You need to Jailbreak your iOS to do this.
Are you ready to try Android, Then go to: Install Android 2.2.1 Froyo On iPhone 3G / 2G Using Bootlace in Cydia [No Computer Required]
Image credit: iDroidProject.Org