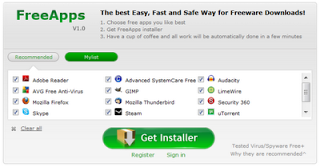 Have You Just Installed A Fresh Windows, And You Need All Your Favorite Free Softwares And Applications? You Can Install Those Apps With Just A Click.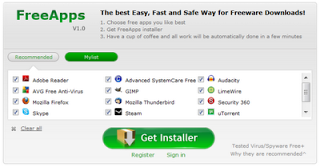 Try FreeApps Website, You Just have To Chose Which Applications You Need, They List All Popular Free Applications.
Free Apps Will Definitely Reduce Your Process . Try It!