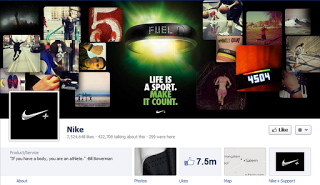 After successfully migrating almost 80% of facebook profiles into the timeline, facebook is trying to introduce the same technology upon facebook brand pages. This update will be extremely useful for giant brands, movies, and sports teams, As timeline is having the better design capabilities while comparing with the old interface. In this article, I'll help you to enable the facebook timeline for your facebook pages.

How To Enable Facebook Timeline For Brand Pages
Login to Facebook.
Click 'Preview Your Pages'.
Then you'll get redirected to  facebook.com/pages/status/
From that page, You can select which all pages you want to enable Timeline feature, Click 'Turn On Preview' on the pages you want to enable timeline. Or you can simply select 'Preview All Pages' to enable timeline for all the facebook pages that you administrates.

After clicking 'Preview' you must click 'Publish' to enable timeline for your pages.
That's all. You have successfully upgraded your facebook pages to timeline.
Now just design a perfect Cover image to show your design capabilities to your fans. As per Gokul Rajaram (Facebook's Product Director for Ads) timeline feature is designed to make Pages more engaging and social. But most of the bloggers and individuals are not really enjoying this update so far. By March 30 all brand pages will get migrated to timeline automatically.
With timeline facebook has also introduced some useful admin capabilities, With more advanced Insights notifications. This new facebook pages will allow costumers to send direct private messages to brand page admins.
Watch the following video by Allen

Many of the giant brands have already moved to Timeline For Pages, Here is a small list of Brand Pages which are already moved to Timeline.
Share your views about Timeline For Pages as comments.