Google removed all domain names which belong to co.cc free domain from their search index. Google recently updated their search algorithm and updated page rank for websites and blogs. Since then, All co.cc domains lost their place in Google search index.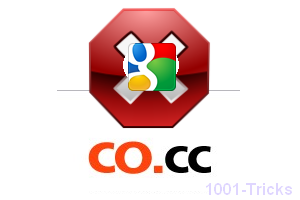 Update Regarding .Co.Cc Domains:
Now Google started Reindexing domains with .co.cc extension. But in my opinion, Google lowered the value of websites with the extension and it's really hard to rank for keywords even with less competition.
Why Google Removed Co.Cc Domains From Search Index?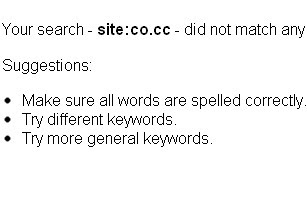 There are more than 1000 blogs which are working on co.cc free domain service. This update to Google search algorithm will hit them like a Tsunami.
Google might have removed co.cc domains for reducing spam from their search results. Read what Matt Cutts has to say on this.
Share what you have to say on this via comment.