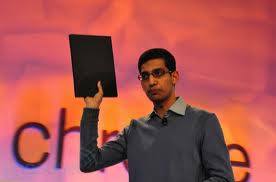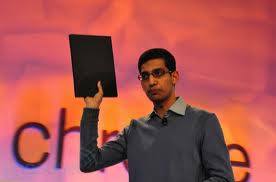 Exclusive news for the Google fans in US. Google is officially givingaway its latest laptop Cr-48 which is powered by Google's Latest Chrome OS. The giveaway is as a part of Chrome OS beta testing.
If you are a regular user of google chrome browser, You might have noticed about this message:

If you could see this message in your Chrome browser, u just click that and fill out your details.
For others, Click here and fill out your details.
Cr-48 Specifications:
12.1 inch screen
No built in disc drive [could be connected through USB]
Powered by Intel processor
Built in 802.11n Wi-Fi 3G
3G connectivity via a Qualcomm modem
Weighs 3.8 lbs.
* Note: This giveaway is limited and its only available for a US addressee.