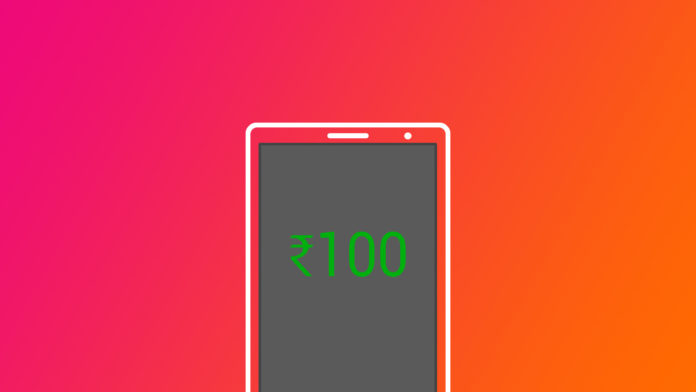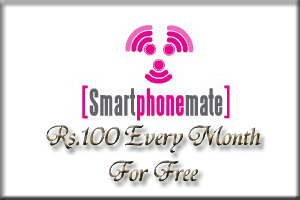 Yes, You read it correctly. In this post, I'll tell you the trick to get free recharge of Rs.100 every month just for installing and running an application called 'Smartphone Mate'. It works flawlessly with all network providers in India.
How To Get Free Rs.100 Recharge
Personally, I'm using this application for the last 4 months. And I'm regularly getting the free recharge every month without any delays. This application will only work on mobile phones which supports software installation (See the list of Supported Phones) .
'Smartphone Mate' is a panel which researches about the mobile usage of different people across the country. Don't be panic, It won't record your phone calls, nor does it records the phone numbers that you make call to and you gets calls from. And it won't monitor your conversations done via sms or voice message.
You can read more privacy related information from Smarphone Mate FAQ Page.
How To Download Smartphone Mate App?
You can download the application by going to this link.
Just select your Mobile Brand (example: Nokia) and Phone Model name (example: N97).
Download the app and install it on your mobile phone.
They will ask you some information while running the app for the first time (like, Your Mobile number, Network operator).
After completing installation, Let the app run on the background.
This app is a tiny little one, And it won't use much memory to run. And its a silent app which won't irritate you with any stupid notifications.
Note*: It uses your mobile data service (Gprs/3G) for sending data. (it won't work with Wifi)