Digg can be a great source of traffic for your blog. You can setup digg to automatically submit your new blog posts, So that you don't have to submit each new article.

Follow These Steps For Automating Digg Submission:
* Sign in to your Digg account.
* Click on Settings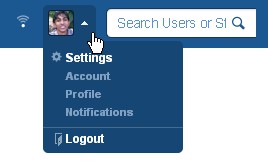 * Select Import Feed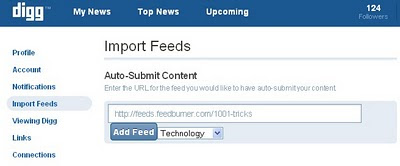 * Then add your rss feed url in the field and select the category for your submissions, That should be according to your blog's niche.
* Then the digg will ask you to verify the ownership of the rss feed. There will be two kind of verification methods.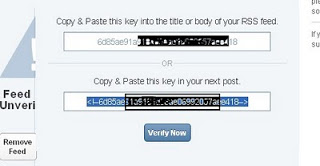 1. By copying a key into the body or title of your rss feed.
2. By inserting a key in your next blog post.
The second method is more easier. You just have to add a code with your next blog post, You can delete it later.
* After publishing your new post with the key, Click on Verify.
* That's it. Now your blog is ready for auto digg submission.