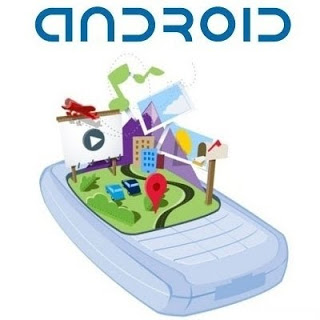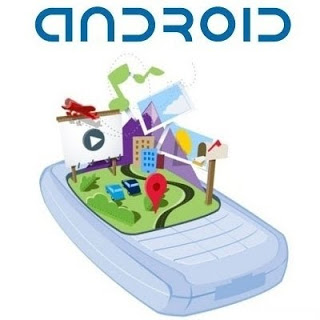 In This Post, I'm Mentioning About Some Android Freeware Applications, Which You Will Love To Have On Your Android Mobile Device.
* Advanced Task Killer Free – For Android 1.5.1
This Tool Is Known As ATK. It Is A Tool Which Will Let You To Kill Running Applications. Click To Select Or Unselect The App. Long Press To Activate Pop-up Menu. What's New: Show Memory Information; Run Faster.


* Facebook For Android
Facebook For Android Makes It Easy To Stay Connected And Share Information With Friends. You Can Share Status Updates From Your Home Screen, Check Out Your News Feed, Look At Your Friend's Walls And User Info. Share Photos From Your Phone And Can Even Look Up To 125 Friends Phone Numbers From The Home Screen.
* Astrid For Android
Astrid For Android Is An Open-Source Task List That Is Simple Enough To Not Get In Your Way, Powerful Enough To Actually Work. For The Important Things In Your Life, Astrid Encourages And Nags You Into Staying Organized. Astrid For Android Features Tagging, Reminders, Remember-The-Milk Sync, And Adding To Calendar.
* Twidroid For Android
Twidroid For Android Is The Industry-Standard Twitter Client For Android And Among The Most Used Twitter Applications Across All Platforms.
* Google Voice For Android
With Google Voice For Android Make Calls And Send SMS From Your Google Voice Number, Save Money With Low Priced International Calls, Listen To Your Voicemail And Read Voicemail Transcripts, And Manage Your Inbox And view Call History.
* Fring For Android
Fring For Android Is A Mobile Internet Community And Communication Service That Allows Friends To Connect, Share Experiences And Enhance Their Online Communities Together. Using Your Handset's Internet Connection, You Can Interact With Friends On All Your Favourite Social Networks Including Skype, MSN Messenger, Google Talk, ICQ, SIP, Twitter, Yahoo, And AIM.
* Slacker Radio For Android
With Slacker Radio For Android Listen To Free Personalized Radio On Your Android Smartphone. With Millions Of Songs From Thousands Of Artists, Slacker Radio Is The Best Way To Discover New Artists And Hear Your Favorite Songs. Listen For Free To Over 100 Expert-Programmed Radio Stations From Every Genre Or Create Your Own Custom Stations.
* FxCamera For Android 0.5.3
FxCamera For Android Enables You To Take A Picture With Various Effects.
* Ringdroid For Android
Open An Existing Audio File, View A Scrollable Waveform Representation Of The Audio File At 5 Zoom Levels, Set Starting And Ending Points For A Clip Within The Audio File, Using An Optional Touch Interface, Play The Selected Portion Of The Audio, Including An Indicator Cursor And Autoscrolling Of The Waveform, Play Anywhere Else By Tapping The Screen. Save The Clipped Audio As A New Audio File And Mark It As Music, Ringtone, Alarm, Or Notification. Record A New Audio Clip To Edit, Delete Audio (With Confirmation Alert). Supports AAC(iTunes Music Files), Lets You Assign Ringtones Directly To A Contact, And Includes More Descriptive Error Messages When Something Goes Wrong. It's Possible To Delete Sounds From Within Ringdroid By Long-Pressing On A Sound In The Main List View.
* Where For Android
Where For Android Allows You To Quickly Launch A Mobile Experience That Puts The People, Places, And Things You Look For At Your Fingertips While On The Go.
* Yelp For Android
If You Are Looking For A Burrito Joint Open Late, An Irish Pub Nearby, Or A Gas Station You Can Drive To Before Your Tank Hits Empty Then Yelp For Android Is Here To help.
* ShopSavvy For Android
ShopSavvy Is Your Shopping Assistant. Use The Camera In Your Phone To Scan The Barcode Of Any Product And Find The Best Prices On The Internet And At Nearby, Local Stores.
* Opera Mini 4 For Android
Opera Mini Enables You To Take Your PC Web Experience To Your Phone.
* Quick Uninstaller For Android 2.0
One-click To Uninstall Trash Apps, Can Also Backup/Restore Apps. New Update Includes: Faster Loading Process, App Management In The List View, Backup And Restore Actions Run Better, More Detail Info For Your Apps.
Get Even More Apps From Cnet's Android Starter Kit Download Page
alsoread: Nexus One